[headline_box text="Introducing
Mass Coupon Submitter
The solution to instantly multiplying your
marketing efforts on autopilot
" el_position="first"]
    Customized Coupon Code Submitter
   Multi-Threaded Up To 10 Threads
    Full Captcha Solving
    Built In Proxy Harvestor
    Support For Private & Public Proxies
    Save & Load Projects
    Detailed Success/Fail Reports
    Continually Updated Now V3
    Self Updating Software
[icon_box title="Quick, Efficient & Easy To Use!" icon="icon-repeat" el_position="first"]One click will submit your coupon codes & discount offers to the top authority coupon distribution sites providing top quality back links that sell![/icon_box][icon_box title="Priceless Marketing Channel You Should NOT Avoid!" icon="icon-laptop"]When you want your offers to get noticed. Its important to utilize as many marketing channels available as possible. We're pushing the limits of Internet Marketing to help you get your offers in front of hungry buyers, when they are looking to buy![/icon_box][icon_box title="No Excuse Not To Distrubute Coupons" icon="icon-th"]Mass Coupon Submitter takes all the tedium out of coupon and discount offer submissions. You can literally have your entire promotion setup and finished in under 10 minutes.[/icon_box][icon_box title="Breakthrough Automation Software" icon="icon-reorder"]This is only coupon distribution software you NEED to have in your internet marketing toolbox to successful submit coupons & discount offers then provide instant detailed reports to your clients![/icon_box][icon_box title="Built In Project Management" icon="icon-envelope"]Save & load up any project to make minor edits and re run or base new offer from in seconds.[/icon_box][icon_box title="Full Proxy Support" icon="icon-exchange"]Featuring a built in proxy harvester & HMA Integration. Full support for private & public proxies[/icon_box]
Just Imagine the Possibilities
Instead of spending HOURS finding sites to post on, creating accounts, editing your offers format, confirming emails and posting over and over.  Let Mass Coupon Submitter do all the work for you by taking all the repetitive work out of Coupon code submissions for your affiliate offers & especially OFFLINE CLIENT promotions. Secure your exclusive license now!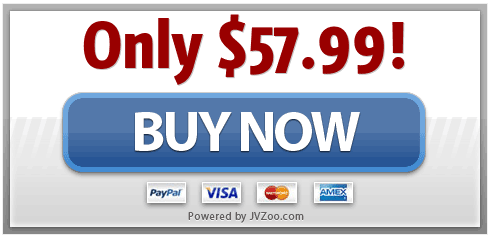 Latest Update : Jan 25/16 over 130 worldwide sites + facebook api fixes
Price Increases to $77 on next major update (under 30 days)
Deliver what your customer's are looking for with one click automation!
 Act NOW for immediate access to YOUR own personal Coupon Submitting ARMY!
When you complete your order you will be directed to your software download instantly. Do not close the window you are directed to because it will contain your log in credentials for the software you purchased..
Only $57.00! For A Limited Time Act Now Prices Subject To Change With Frequent Updates
Check out all the built in marketing automation features:
Multi Threaded Operation. Ensuring blazing fast submission speeds with up to 10 threads running at once
Effortless Captcha Solving. Full integration with the top captcha solving services from Decaptcha, Death By Captcha, Bypass Captcha and Captcha Sniper or you can do them manually!
Mass Coupon Submitter has evolved from just a windows software and is  also available as an android app and from any web enabled device through a browser. Imagine walking into a business, say a restaurant and demonstrating right there and then what you can do for their business on your phone!
In its 3rd major version, Mass Coupon Submitter has grown to incorporate many of the industry standards such as captcha solving, proxy support and multi threaded operation. This software is ever green and is updated on a regular basis with new features and site specific updates.
Receive top notch support to all of your questions and inquiries within a very timely manner. (Usually within the hour) Richard is standing by to answer any of your questions and to help you apply mass coupon submitter to your business today!